Recent Advances in Multiple Myeloma (ASH 2021)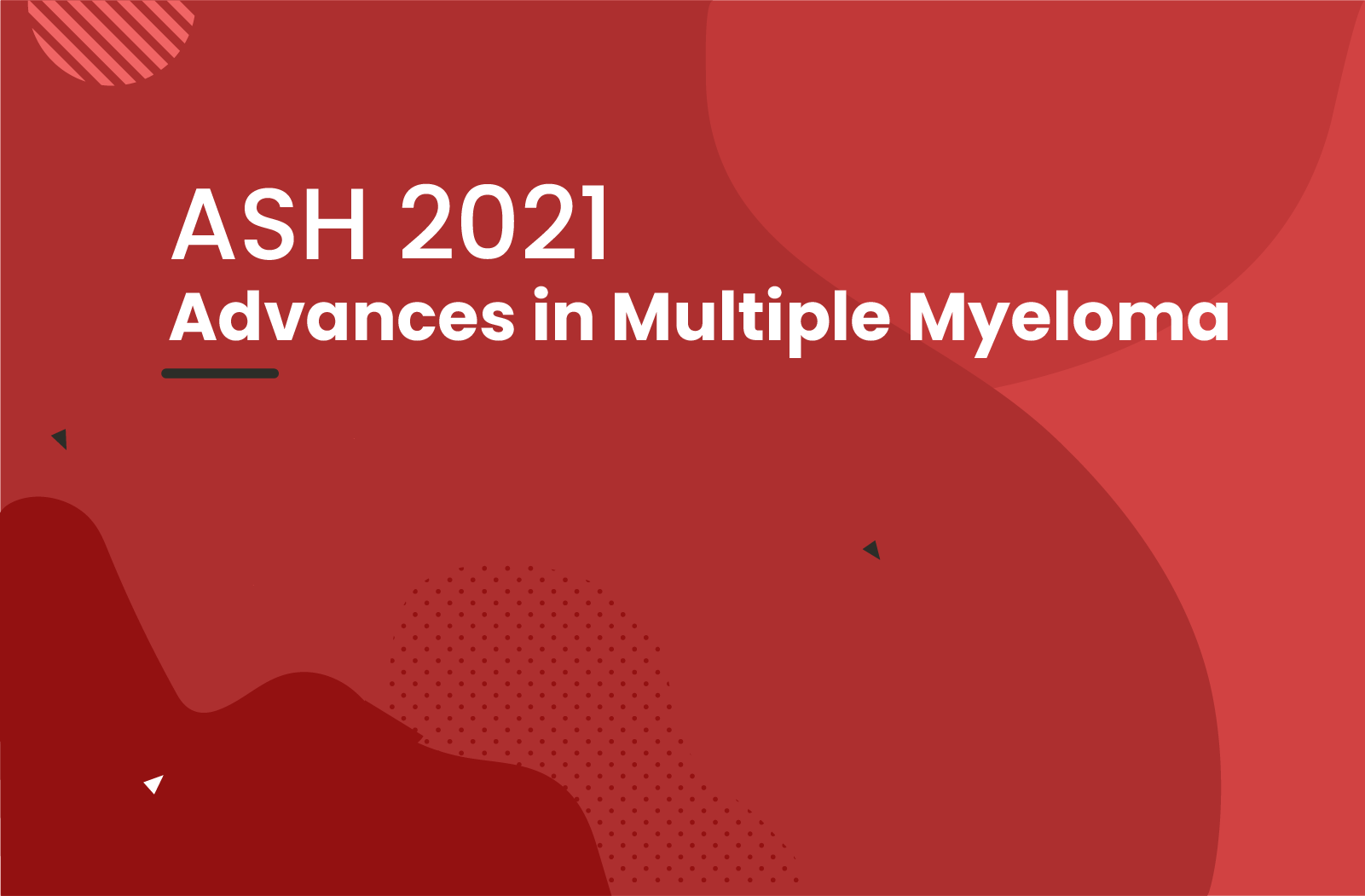 Data that was released during the American Society of Hematology (ASH) 2021 meeting represents significant progress in the field and will have a positive impact on patients' lives. Below are a few of the key trials generating excitement and representing advances in the treatment of multiple myeloma (MM).
[FERMA.AI facilitated the analysis of the over 4,800 abstracts presented at this year's ASH meeting as well as the identification of key data in MM.]
What is generating excitement in multiple myeloma?
Highlights include the expanding body of evidence supporting both allogeneic and autologous CAR T-cell therapy, preliminary results from a trial assessing a first-in-class bispecific antibody directed against a novel MM target, and key data supporting the use of three new BCMAxCD3 bispecific antibodies.
Allogeneic CAR T-cell therapy
ALLO-715 is an allogeneic anti-B cell maturation antigen (BCMA) CAR T-cell therapy being developed by Allogene Therapeutics. Donor-derived allogeneic CAR T-cell therapies like ALLO-715 that are available off-the-shelf hold a key advantage over autologous CAR T-cell therapies that need to be manufactured from each individual patient's T-cells in a costly and time-consuming process. However, autologous CAR T-cell therapies have historically shown greater efficacy in clinical trials for MM. In results read out from its Phase 1 trial, ALLO-715 was the first allogeneic anti-BCMA CAR T-cell therapy to demonstrate substantial efficacy in MM, with a 71% overall response rate (ORR) comparable to approved autologous CAR-T cell therapies. It has the potential to address significant unmet need, especially in patients with rapidly progressive disease who would benefit from an off-the-shelf therapy.
Autologous CAR T-cell therapy
Janssen's ciltacabtagene autoleceul (cilta-cel) is a BCMA-directed autologous CAR T-cell therapy administered as a single infusion. At a median follow-up of 2 years, a Phase 1/2 study of cilta-cel reported deep and durable responses along with a survival benefit (ORR: 98%; PFS: 60.5%; OS: 74.0%), supporting the further development of cilta-cel as an important treatment option for MM.
A first-in-class bispecific antibody
Janssen announced results from its first-in-human Phase 1b investigation of talquetamab, the only off-the-shelf T-cell redirecting bispecific antibody in development targeting GPRC5D (a novel target in MM) and CD3 on T-cells, in combination with Darzalex (daratumumab). The preliminary data suggested a promising ORR of 77-85% in heavily pretreated relapsed/refractory MM patients, providing evidence for this novel immunotherapy-based treatment approach.
BCMAxCD3 bispecific antibodies
Three key studies highlighted early data from clinical trials for BCMAxCD3 bispecific antibodies, with encouraging results supporting further development.
Regeneron presented data supporting REGN-5458 which is currently in Phase 1/2 development. In its first-in-human study, investigators found an ORR of 75% in a patient population that had previously received a median of 5 lines of therapy.
In its first-in-human Phase 1 study, AbbVie's TNB-383B demonstrated promising efficacy with an 81% ORR in relapsed/refractory MM patients who had received at least 3 prior lines of therapy.
Finally, Janssen shared results from its Phase 1/2 trial for teclistamab in triple-class exposed relapsed/refractory MM. Preliminary data showed a 62% ORR with responses that were durable and that deepened over time.
Moving forward
Over the next few years, a number of revolutionary treatment options are likely to be approved for the highly concentrated multiple myeloma market. The preliminary data released at ASH 2021 suggests encouraging efficacy for a variety of CAR T-cell therapies and distinct MOAs.

We will be watching the market to better understand how physicians will utilize these valuable therapies and the benefits they will bring to a patient population with high unmet need.
Interested in learning more about how Ferma.AI facilitated coverage of ASH21?
Leave your information below to schedule a 20-minute demo.