Key Highlights from DDW 2023: A Comprehensive Recap!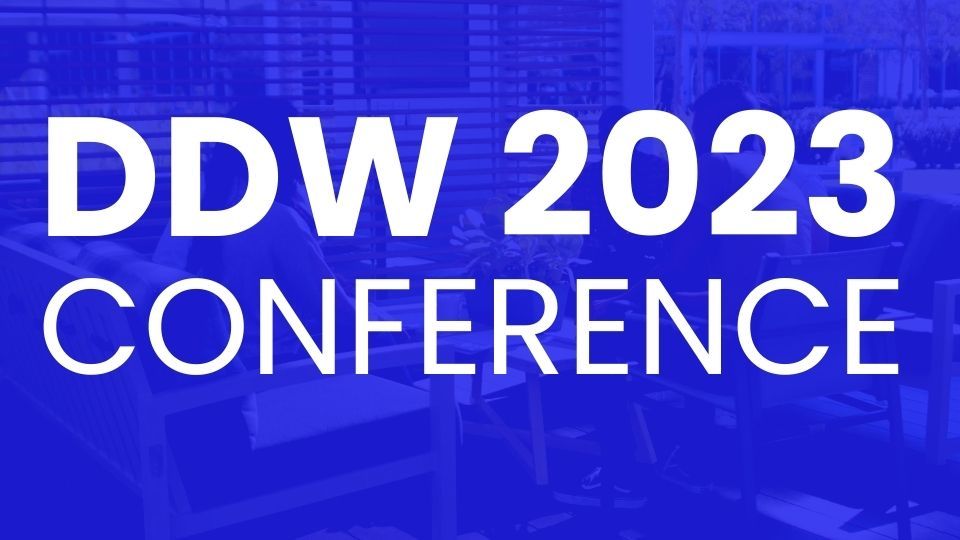 Digestive Disease Week (DDW) is the world's largest gathering of physicians and researchers in the fields of gastroenterology, hepatology, endoscopy, and GI surgery. DDW  provides an invaluable forum for advancing knowledge and understanding of digestive diseases, making it an essential event for anyone working in this field. The DDW 2023 conference was held from May 6 to 9, in Chicago, IL in a hybrid in-person/virtual model.

Ferma.AI has analyzed all 6,521 abstracts submitted for the DDW 2023 conference, along with social media activity and news reports, to determine the most relevant and high-impact sessions for neurologists. The top sessions that garnered the most attention covered a diverse range of content including cutting-edge research, new treatments and therapies, and insights into the latest clinical practices. Ferma.AI assigned a normalized "buzz score" to each session, identifying the most talked-about sessions among attendees.
Interested in learning more about how Ferma.AI can enhance your conference coverage and insights while also reducing costs by 40%? Schedule a brief call with us to see a live demonstration.
Most Buzzed Sessions
Here are the top 10 sessions which have created the most buzz during the DDW Conference.

Let's dive into the key takeaways for these top-buzzed sessions:
Microbial Changes From Bariatric Surgery Alters Glucose-Dependent Insulinotropic Polypeptide And Prevents Nonalcoholic Fatty Liver Disease And Use Of Glucose-Dependent Insulinotropic Polypeptide Receptor Antagonism In Vivo Reduces Weight Gain
Session Title: AASLD Liver Plenary Session: Novel Insights and Advances in Liver Disease
Session Type: Plenary Session
Buzz Score: 100%
Abstract
Bariatric surgery reduces nonalcoholic fatty liver disease (NAFLD) but its risks limit its adoption. This study shows microbiome changes induced by sleeve gastrectomy reduce glucose-dependent insulinotropic polypeptide (GIP) signaling, confer resistance to NAFLD, and decrease weight gain. Fecal microbial transplant from post-surgery patients to mice improved their resistance to diet-induced obesity (DIO) and NAFLD. Mice with post-surgery microbiomes had reduced GIP levels related to higher levels of Akkermansia and differing levels of indolepropionate. GIP receptor antagonist reduced weight gain in mice with DIO, suggesting GIPR antagonism and microbiome-based targets as therapeutic targets for NAFLD.
Habitual Meat Intake Is Associated With Increased Risk Of Disease Flare In Ulcerative Colitis: Initial Results From The Predicct Study
Session Title: AGA IBD: Biosimilar Switching, Next-Gen Therapies and Late Breakers
Session Type: Research Forum
Buzz Score: 98%
Abstract
The PREdiCCt study examined the association between habitual diet and disease flare in 1017 patients with Crohn's disease and ulcerative colitis. The hard flare rate was 5.6% per year, with no difference by subtype. Baseline total protein intake was 91.9 g/day of which 35.8 g/day was from meat sources. Habitual meat intake was associated with hard flare in UC but not CD. The hazard ratio between highest and lowest quartiles of meat intake in UC was 2.08. These are the first prospective data of habitual diet and IBD flare in a Western population, suggesting that dietary modification may reduce flare risk.
Durability Of The Clinical Response To Ser-109, An Investigational Oral Microbiome Therapeutic, In A Phase 3 Open-Label Trial (Ecospor Iv) In Patients With Recurrent Clostridioides Difficile Infection
Session Title: AGA Novel Microbiome-Based Therapeutic Approaches for C. difficile Infection
Session Type: Research Forum
Buzz Score: 97%
Abstract
Recurrent Clostridioides difficile infection (rCDI) is a debilitating disease with a high risk of recurrence. The investigational oral microbiome therapeutic SER-109 was found to be superior to placebo in reducing the risk of rCDI in a Phase 3 randomized controlled trial (ECOSPOR III). In a Phase 3 open-label trial (ECOSPOR IV), 91.3% of subjects had a clinical response at 8 weeks, and 94.6% maintained a durable response through Week 24, regardless of the number of prior CDI recurrences. Treatment-emergent adverse events were mild to moderate, and none were treatment-related.